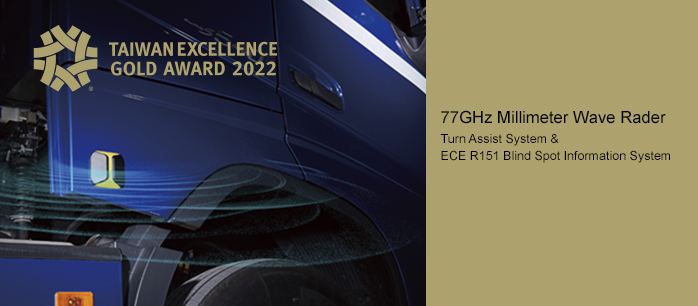 「77GHz Millimeter Wave Radar」
The most common causes of heavy vehicle accidents are blind spots and wide turn angles resulting from a radius differential between front and rear axles. These problems cause the greatest number of injuries and deaths to vulnerable road users. As a result, we at CUB have invested heavily in developing a highly accurate 77GHz millimeter-wave radar. The CUB turn-assist active warning system lowers accident rates with a solution tailored to the unique characteristics of large vehicles and effectively reminds drivers with an active visual and auditory warning system.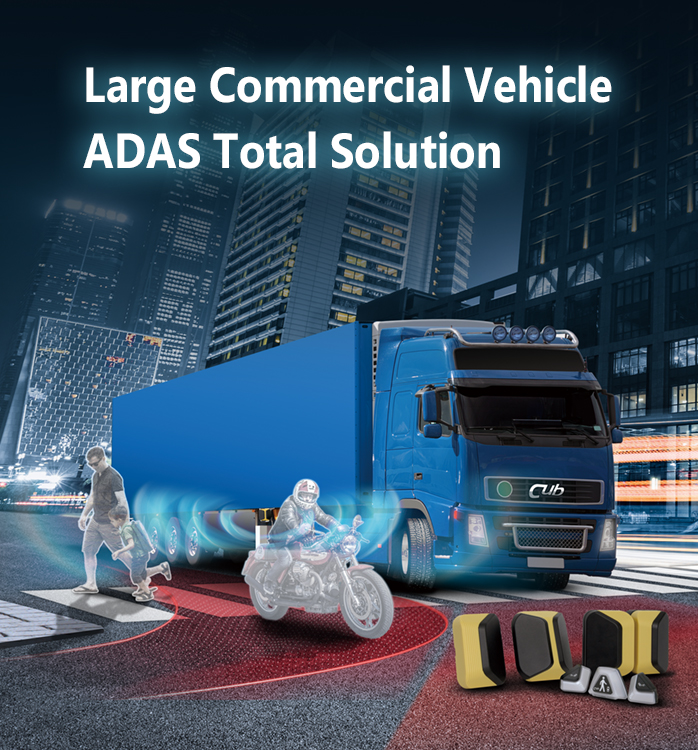 Product advantages :
(1) Radar detection in all weather conditions: high accuracy, high resolution, and wide coverage
(2) Patented 180-degree wide-angle design: detects inner wheel variations and blind areas all around.
(3) Humanized active alerting: provides a two-stage visual and auditory active alerting system.
(4) 3-in-1 feature:
Turn Assist, Blind Spot Detection, and Lane Change Warning are all included in this 3-in-1 feature.
(5) Compliance with ECE R151 (EU/Japan) and ABE (Germany) specifications.
(6) Quality certifications: IATF16949, ISO 14001, and ISO 9001
(7) Miniaturization satisfies regulations: Bright colors and a thin, streamlined body to avoid collisions and injuries.

Address : NO.6, LANE 546, SEC.6, CHANGLU RD., FUHSIN TOWNSHIP, CHANGHUA COUNTY 50648, TAIWAN (R.O.C.)
Tel: 886-4-778-2010 Fax: 886-4-778-2009
Customer Service: 0800-001-282(0800-001-282-Cub) 10am-16pm(C.S.T.). Mon.-Fri.(Not a Toll-free # for Int'l call)
Copyright © 2013 CUB ELECPARTS INC. All Rights Reserved. E-mail : sales@cubelec.com.tw | WEBmail | Supply Chain