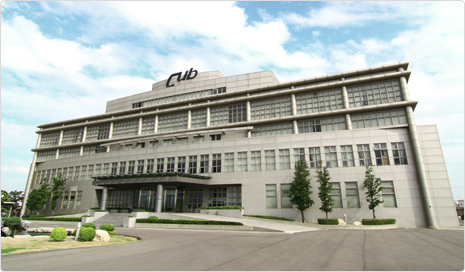 2021 Nov
Cub [Turn assist and blind spot detection warning system] awarded 2022 Taiwan Excellence Gold prize.
2021 Apr
Cub holds 59.64% of 3S System Technology Inc. shares since April, 2021 to expand security technology capability with intelligent monitoring solutions.
2020 Sep
Cub Corp. participates in the cash capital increase of Harbinger Technology Corp. in September, 2020.Proportion of shares hold by Cub Corp. increased to 68.86% to strengthen strategy development in "Internet of Vehicles" field.

2017 Nov
Participate Subsidinary Company "CubTek" Cash Capital Increase, Acumulated Aquiring 56.89% Shares. Enhance Company Layout in Automotive Millimeter Radar and ADAS Fields.
2017 Aug
With 77GHz Millimeter Radar Technology to Achieve FCW System (Forward Collision Warning System), Pass TUV NORD Germany Testing Approval, As The Number One Automotive Manufacturer (Cross-Strait) Approved by ISO 15623 & China GB/T 33577 National Standard.
2017 May
Honor with The 4th Taiwan Mittelstand Award
2017 Apr
BSD System Aquired TUV NORD Testing Approval, As the First Cross-Strait Company Pass ISO 17387 Standard Verification . CUB Group Entered ADAS Market Formally.
2016 Jul
Acquired 53.75% Shares and Set Up Subsidiary Company "CubTek" , Penatrating Millimeter Wave Radar and ADAS Field.
2016 May
Honored with Taiwan Excellence Awards for "Universal Tire Pressure System and Set Up Method".
2016 Feb
Acquired 51.28% Shares of Harbinger Technology Corp, Proactively Arrangement in IoV (Internet of Vehicle) Field
2016 Jan
Set up CUB ELECPARTS Education Foundation.
2013 Apr
Awarded the Innovative Product Award in 2013 TAIPEI AMPA SHOW.
2011 May
Capital gains by exercising employee stock option with NT 53,475,000. Total Capital is NT 605,890,000.
2010 Nov
Listed in Taiwan Stocks Exchange.
2010 August
Earning moved to capital, NT 63, 802,000 and Stock Div-Cpl Reserve NT 45,750,000. Total Capital is NT 600 million.

2009 Mar
Cub listed on GreTai Securities Market.
2007 Nov
Commenced trading on TAIEX Emerging Stocks Section 
2007 Oct
Awarded the 16th National Award of "Outstanding Small and Medium Enterprises"
2007 Sep
IPO Announcement
2007 Jan
Commenced operations in Shanghai facility
2006 Feb
Commenced operations in Taiwan new/current facility
2005 Nov
Certificated ISO/TS-16949
2005 Aug
Awarded the 8th "Rising Star" Award
2005 Apr
Certificated ISO-14001
2005 Jan
Implemented ERP System
2004 Mar 
Shanghai Cub Elecparts Inc set-up was approved by Investment Commission, MOEA Taiwan
2003 Jul
Certificated QS-9000
2000 May 
Certificated ISO-9002
1994 Aug
Commenced trading department exporting worldwide
1979 Mar
Cub Elecparts Inc was established under the name of "VEI SHENG" Co. Ltd.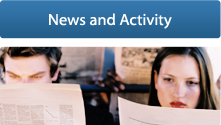 Competitions and award / exhibition / patent published / activities.
(more info)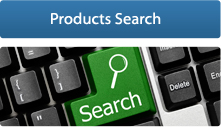 CUB genuine parts related products. Advanced Search......
(more info)

Address : NO.6, LANE 546, SEC.6, CHANGLU RD., FUHSIN TOWNSHIP, CHANGHUA COUNTY 50648, TAIWAN (R.O.C.)
Tel: 886-4-778-2010 Fax: 886-4-778-2009
Customer Service: 0800-001-282(0800-001-282-Cub) 10am-16pm(C.S.T.). Mon.-Fri.(Not a Toll-free # for Int'l call)
Copyright © 2013 CUB ELECPARTS INC. All Rights Reserved. E-mail : sales@cubelec.com.tw | WEBmail | Supply Chain