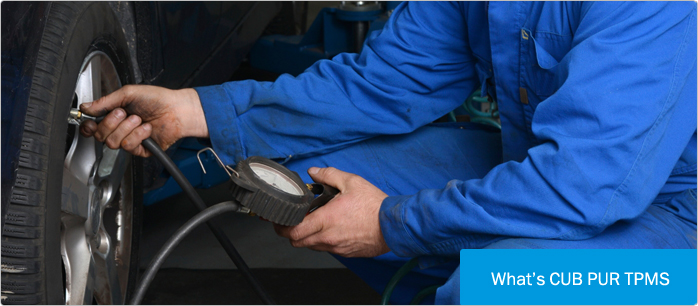 A device capable of detecting & diagnosing all car maker OE Sensors, you can diagnose OE sensor ID for auto or manual programming into Uni-Sensors, it is suitable for car repairers & distributors.
Understanding more about Sensor-AID.


A blank & reprogrammable tire pressure sensor developed by CUB for TPMS market. Uni-Sensor is designed to fulfill car maker's codes to replace most OE sensors. It improves inventory problem for importers, distributors, wholesalers to small tire shops.
Understanding more about Uni-Sensor.

Address : NO.6, LANE 546, SEC.6, CHANGLU RD., FUHSIN TOWNSHIP, CHANGHUA COUNTY 50648, TAIWAN (R.O.C.)
Tel: 886-4-778-2010 Fax: 886-4-778-2009
Customer Service: 0800-001-282(0800-001-282-Cub) 10am-16pm(C.S.T.). Mon.-Fri.(Not a Toll-free # for Int'l call)
Copyright © 2013 CUB ELECPARTS INC. All Rights Reserved. E-mail : sales@cubelec.com.tw | WEBmail | Supply Chain